Customer Reviews
Teljo Thomas
Chalakudi - Thrissur

Kishore Kumar Sekar
Salem, Tamil Nadu
Woodnest! Reliable! Wonderful Team led by Mr.Vijo & Mr.Jithan. They made our house meaningful ...

Sanju Zachariah
Pullad, Pathanamthitta
Professionalisms at its best. Thanks to Woodnest team to make our home's interior as the way we wa...

Aneesh Kumar
Haripad ,Alappuzha
First of all, I would like to say a big thanks to the extremely professional and courteous "Woodne...

Shahul Hameed Bunesh
Sreekaryam, Trivandrum
No compromise on quality. I have experienced their quality of products, services and dealings. I sho...

Siby Cherian
ponkunnam kottayam
Woodnest Team, You really made my house a thing of beauty....a delight to behold and joy to live in...

Basheer Abdutty
Enamavu, Thrissur.
I sincerely believe that the decision to appoint the Woodnest Interiors as my interior designer is a...

Woodnest team executed interior of our home with great perfection. They were always attentive, flexi...

Mohammed Suneer
Kunnamkulam, Thrissur
just now We are extremely happy and satisfied by the professionalism and quality work of Woodnest I...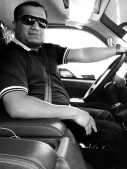 Sakeer Koya

I was extremely satisfied with their work quality and services; will definitely recommend to all!

Simon Johny
Mala ,Thrissur
I just wanted to say a BIG thanks to all Woodnest members specially for the people who really worked...

Woodnest bring all the vibe and energy to ma 🏡 elegant interior outfits. Spectacular creativity a...

Dawn Antony
Koratty, Thrissur
Woodnest.....best to suggest for home interiors....why because, from the point of conceiving our ide...

Pibin Aricatt
Aloor, Thrissur
Woodnest Interiors....in a way can be described as "Simply better".....a team of young, vibrant & en...

Mohammed Sherin
Pandalam, Pathanamthitta
Thanks Woodnest Interiors Help to Make Ma Home With Great Interior. Quality of Work, Professionali...

Listo Paulose
Chalakudy, Thrissur
Dear WOODNEST INTERIORS, I take this opportunity to thank your team for the great job done in desig...

We had a delightful experience with Woodnest Interiors. The chief designers of Woodnest are always w...

Gireesh Ravi
Madhilakam, Thrissur
Thanks Woodnest team for giving me a wonderful and beautiful design before your team's scheduled tim...

Arun Kumar Gangadharan
Chalakudy, Thrissur
Hatt's off to Vijo, Jitin and their young, enthusiastic, energetic, polite and hard working team to ...

Shibu Chacko
Aloor, Thrissur
I appreciate your dedicated commitment on your works. Thank you all in woodnest team for the awesome...

Sudheer Kumar
Pirayiri, Palakkad
"The home is the center and circumference, the start and the finish, of most of our lives". So w...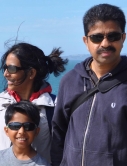 Santhosh
Aluva, Ernakulam
woodnest interiors done such a great job for us. keep it up.. sincere thanks from me and my family.

Joju Antony
Aloor, Thrissur
Fully satisfied and happy with the interior works. Thank you team Woodnest interiors for the work an...

Sunil Puthoor
Nadathara, Thrissur
Woodnest Interiors have added feathers to our dreams. Our dream home became very impressive with the...

Bijo Anto
Chalakudy, Thrissur
Home Sweet Home.....and it turns out to be more sweeter when its constructed and designed well. Yes ...

Deepak Ramachandran
Kodaly, Thrissur
We are fully satisfied with woodnest team and their work. Thank you woodnest for our marvelous home.

Faisal Kolengara
Chavakkad, Thrissur
Highly professional, friendly, courteous... our experience with Woodnest. The entire team's dedica...

Stanley George
Kalamassery, Kochi
Woodnest team explicitly converted our imaginations as reality. Thank you all in your team and i wis...

Anil Kumar
Kottarakkara, Kollam
Thank you woodnest….from the bottom of our heart thank u all for your hard work for us...specially...

Basheer Abdutty
Enamavu, Thrissur
I sincerely believe that the decision to appoint the Woodnest Interiors as my interior designer is a...

Delvin Antony
Vellangallur, Thrissur
We would like to take this opportunity to express our heartfelt thanks to the wonderful team Woodnes...

Bino Kurian
Vaduthala, Kochi
Dear Woodnest team, Our most sincere thanks for your effort, creativity, innovative ideas, kindness...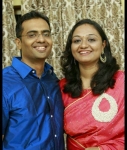 Vishak Chandran
Kaloor, Kochi
From blunt to beautiful, Woodnest Interiors has given our house a spectacular transformation . We b...

George Koonan
Ponnukkara, Thrissur
Very Flexible Designer team and positive attitude.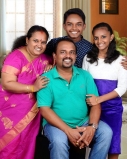 Suresh T Subrahmanian
Irinjalakuda, Thrissur
Hearty appreciations to woodnest team for their talent and creativity used in my home project.

Tom Nalapat
Koratty, Thrissur
Woodnest interiors was our right choice. They created what we expected and more than that. Thank you...

M G Ramakrishnan
Kodungallur,Thrissur
Thank you woodnest team for your effort and you made a splendid home for us.

Suresh Babu
Kalletumkara,Thrissur
Thank you so much for the valuable input in the project and great help in completing our home interi...

Favas & Niyas
Guruvayoor, Thrissur
I've heard "home is not a place, it's a feeling" And indeed it has come true for me. When thou...